In this workshop, kids will learn how to take pictures and make their own photo book!
Technology is everywhere, children taking photos is a common sight.
By learning the basics of photography and some tips, we believe the kids' world of photography will expand even more.
This workshop encourages kids to express their imagination and creativity. By making a book with their images they will create a unique keepsake, the only one in the world!
Participants will be notified of the venue directly.
[Speaker]
Akihito Yoshida – Photographer
Tamon Yahagi – Painter/Book Designer
[Venue]
A certain residence in Shimogamo
[Fee]
3000yen
Please bring a digital camera (iPhone is fine), a towel, and a drink.
The workshop is for kids aged 7-15.
The workshop will take place rain or shine. (If its bad weather please bring rain boots, umbrella and a rain coat).
[Program name for reservation]
Let's Make My Own Picture Book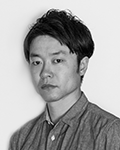 Akihito Yoshida (Photographer)
Born 1980 in Miyazaki Prefecture, Japan. After teaching Japanese for a year in Thailand, continued teaching career at an elementary school for 6 years in Kyoto Japan before switching to a career in photography in 2010. Working mostly on subjects in Japan and Asia overall for magazine editorials and feature stories, along whit holding exhibitions, lecture and workshop for all levels from elementary schools and universities.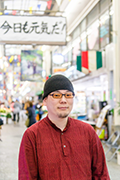 Tamon Yahagi (Painter/Book Designer)
Tamon Yahagi Painter/Book Designer. Born in 1980, Yokohama, Japan. After first visit to Nepal in 1990, he started to travel in India and Nepal every year.
Leaving school at first grade of junior high school and he started to draw miniature painting with pen. Now living in South India and Japan, and holds exhibition in Ginza, Yokohama every year.
In 2002, published a book titled "INDO-MARUGOTO-TAMONTEN" from Shumpusha publishing, provided original pictures and fonts to SEIKO company for appetime SPICE series.
Aside from main works as a painter, taking a wide variety of activities such as a book design, editorial design, web design and holding events.
This event is proudly supported by Petit Bateau