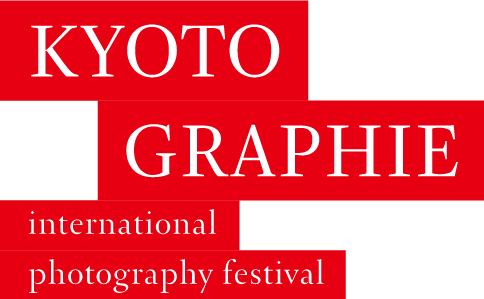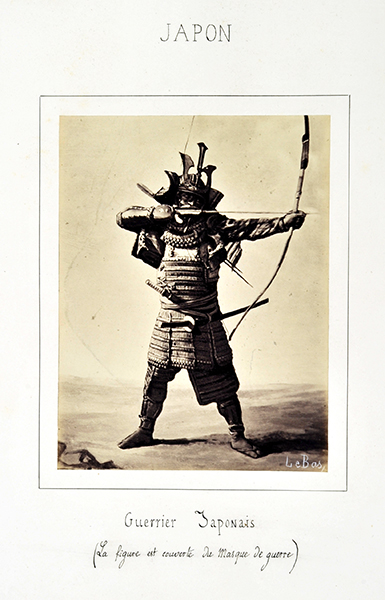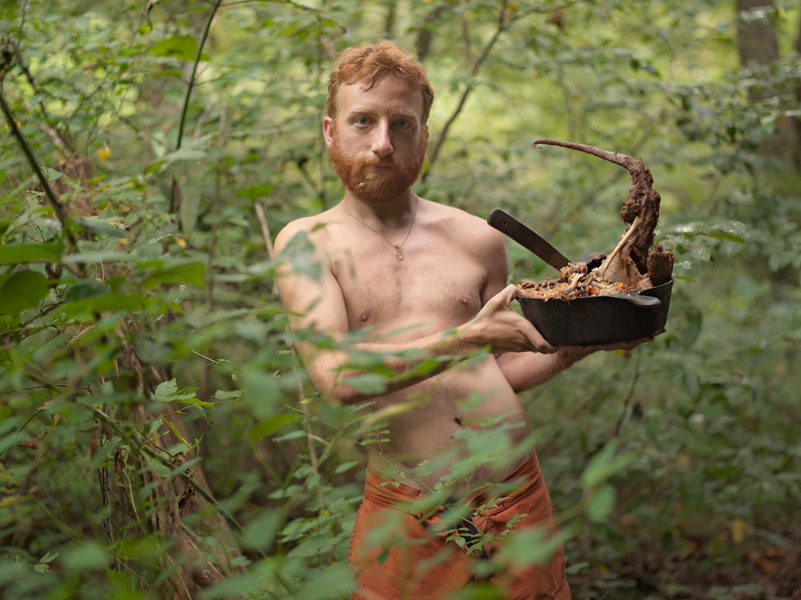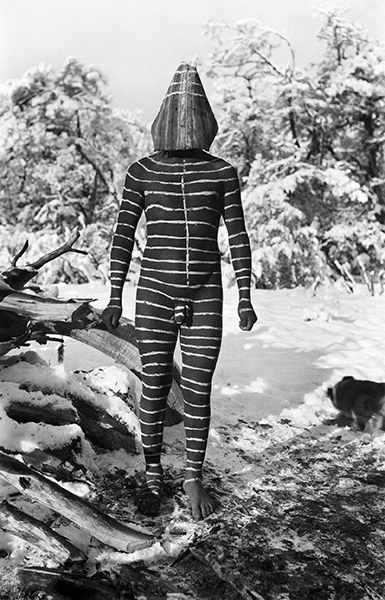 ① Apollinaire Le Bas, Japanese Warrior, 1864
©Guimet National Museum of Asian Arts
② Lucas Foglia, Acorn with Possum Stew, Wildroots Homestead, North Carolina 2006
Courtesy of galerie du jour agnès b, Paris ©Lucas Foglia
③ Martin Gusinde, Ulen, the male clown, initiation ceremony of the Hain, a Selk'nam rite, 1918-1924, ca. Martin Gusinde / Anthropos Institut / Éditions Xavier Barral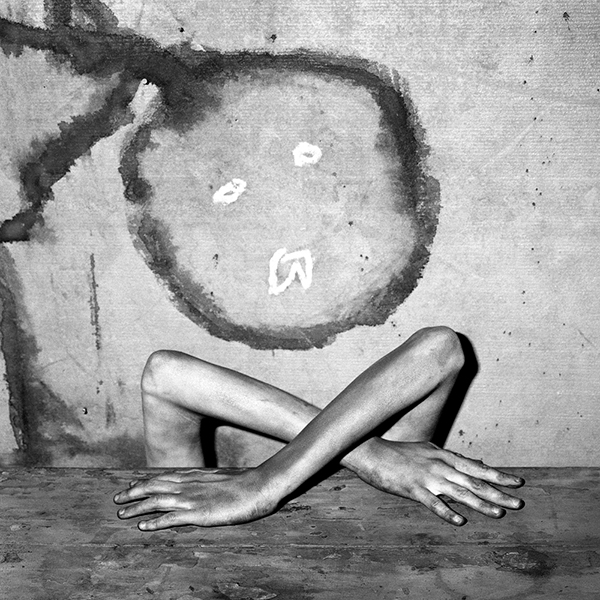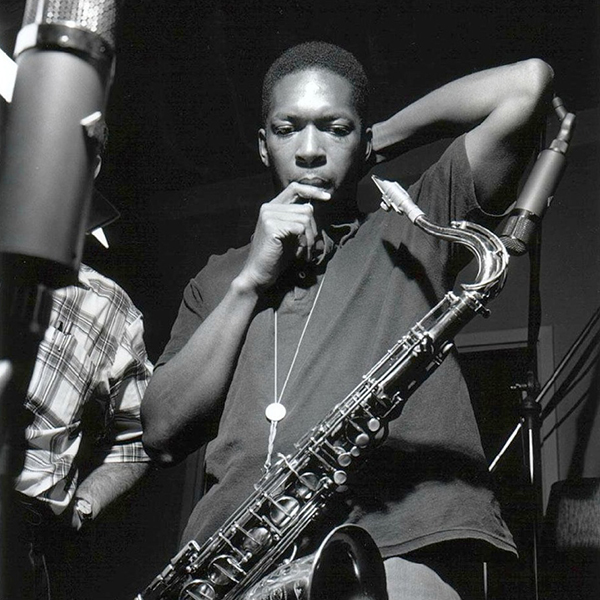 ④ Roger Ballen, Mimicry, 2005   ©Roger Ballen
⑤ Francis Wolff, John Coltrane at his "Blue Train" session of September 15, 1957.
© Mosaic Images LLC.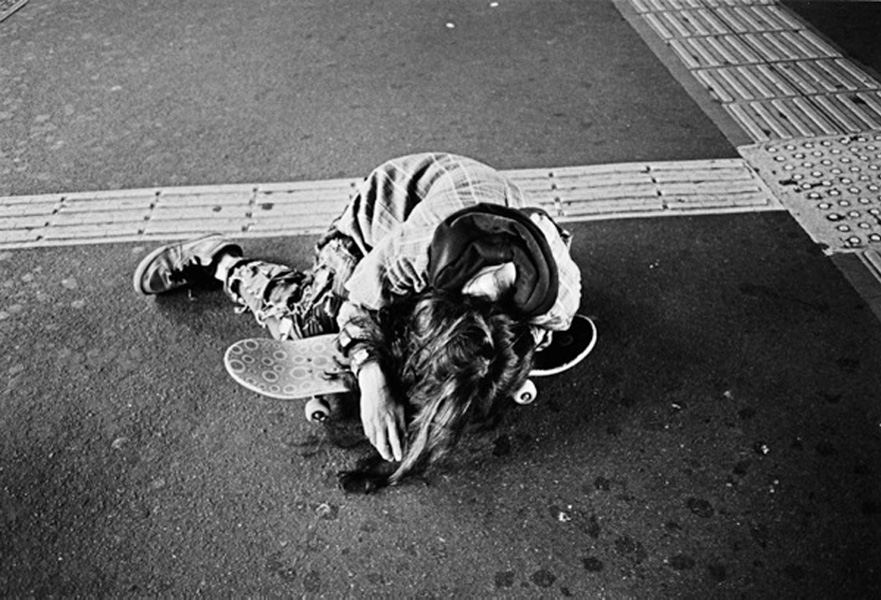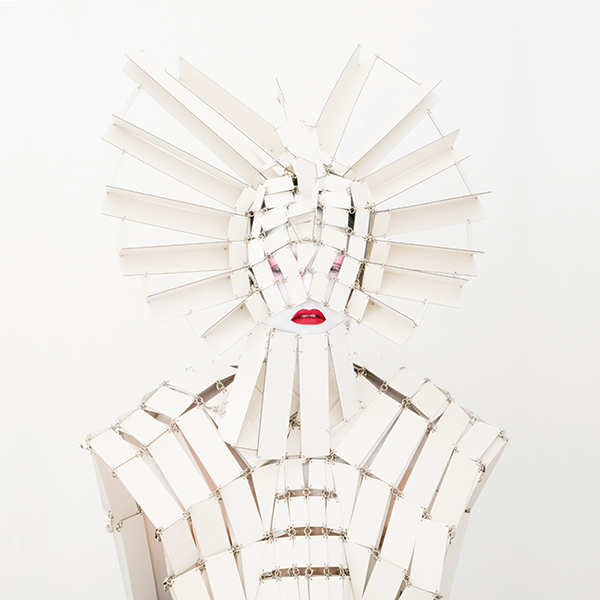 ⑧Yusuke Yamatani, Tsugi no yoru e, 2010 Courtesy of Yuka Tsuruno Gallery ©Yusuke Yamatanig
⑨ Kimiko Yoshida, Painting (Condottiere Micheletto Attendolo da Cotignola at the Battle of San Romano by Paolo Uccello). Self-portrait, 2010 ©Kimiko Yoshida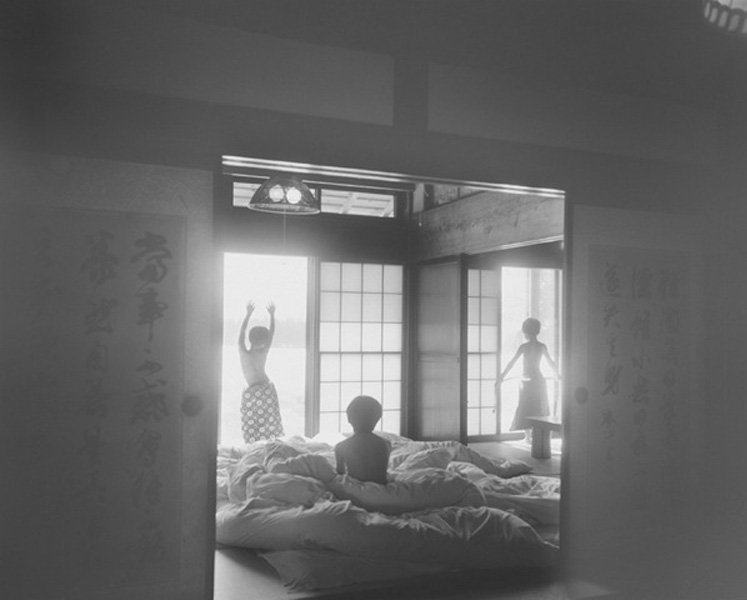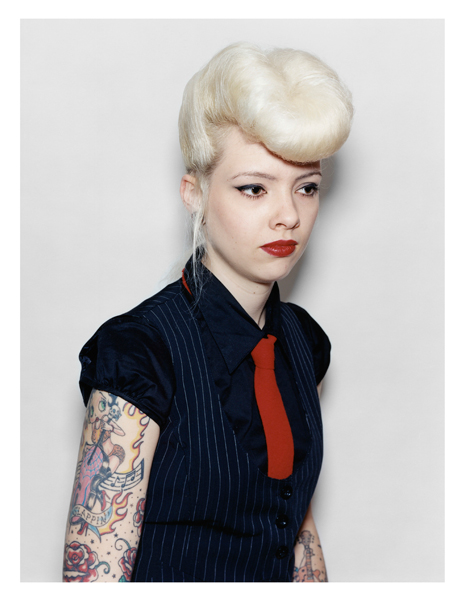 ⑩ RongRong & inri , Tsumari Story, 2014  ©RongRong & inri
⑪ Oliver Sieber, JESSY, DORTMUND, 2006 ©Oliver Sieber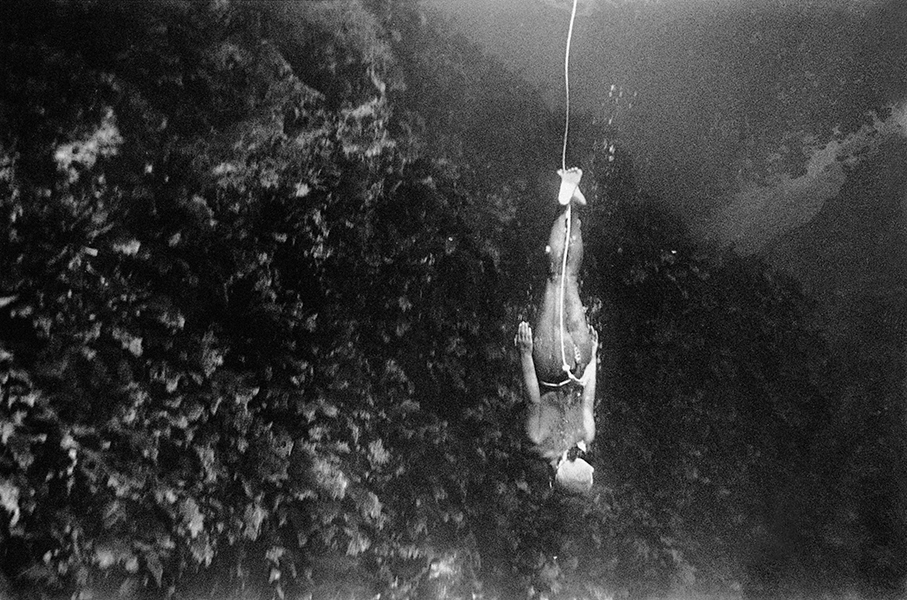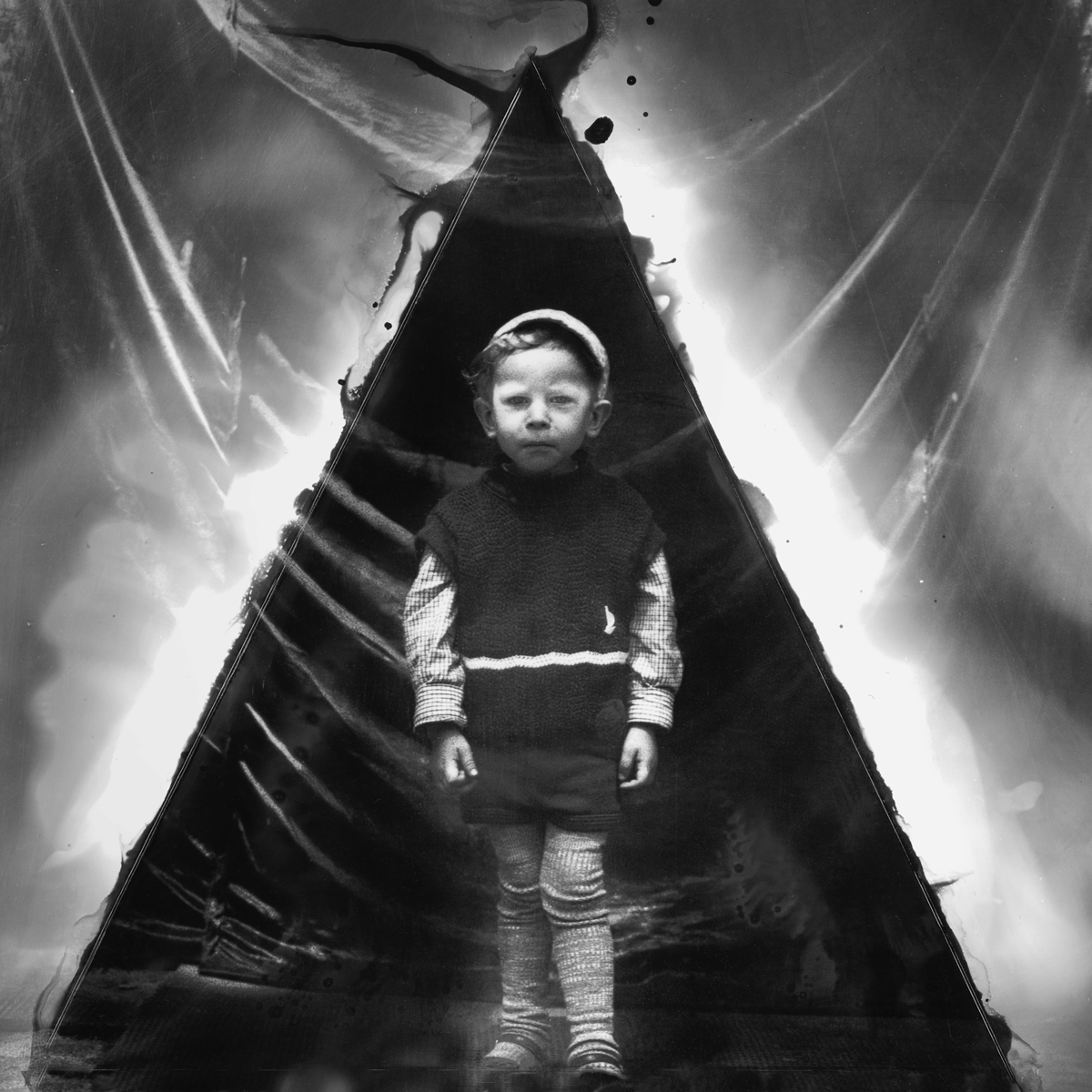 ⑫ Fosco Maraini, The Enchantment of the Women of the Sea, Japan, 1954  ©2015 MCL – Vieusseux – Alinari
⑬Louis Jammes , Child of Pripyat, 1991 ©Louis Jammes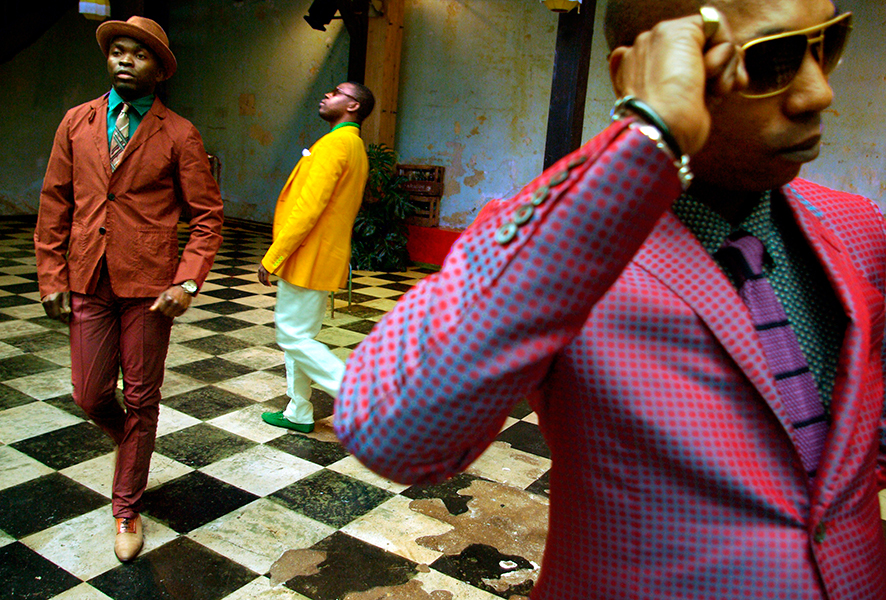 ARTISTS & VENUES >
⑭ Baudouin Mouanda , The 'sapeurs' of Bacongo, 2008 © Baudouin Mouanda
[Theme]
TRIBE – What's Your Story?
The tribe is a source of fascination in a world where globalization and population displacement pose crucial questions concerning roots and belonging. Since inclusion is vital to our happiness, the tribe naturally attracts. Now, as in times past, the tribe provides ways of connecting and sharing important information and ideologies. Through shared heritage, collective conscience, or common values the tribe embraces us and becomes a significant identifying factor in our social fabric. Crossing the globe in search of places where people meet, engage and form special relationships, KYOTOGRAPHIE's 2015 exhibitions look back at the past to explore indigenous cultures and history, and investigate contemporary popular culture and the fringes of society. TRIBE seeks to question what it means to belong, both by choice and as a matter of circumstance.
[Outline]
Focusing on 'TRIBE,' the 3rd Edition of KYOTOGRAPHIE International Photography Festival
presents another fascinating array of exhibitions and events in Kyoto.
Dates: 2015. 4.18 Sat – 5.10 Sun
Organizer: KYOTOGRAPHIE International Photography Festival
Co-organizers: Kyoto City, Kyoto Municipal Board of Education