6
Magnum Photos
EXILE: 1945 to today By Magnum Photographers
Mumeisha
Humanity and the Problem of Refugees and Immigrants,
as seen by the international photography cooperative, Magnum Photos
"Land makes people into what they are. Of that I am sure. If they lose it, they forfeit their solvency and a little bit of their souls, which they will spend the rest of their lives trying to regain." This extract is from Larry Towell's book The World from my Front Porch (2008). Like many of his Magnum colleagues, on his field trips he too met and photographed people who had lost their home and their homeland. People who, for political or economic reasons, were obliged to leave their country, were forced into exile by war or natural disasters, and who possessed only the little they could carry. Some sought asylum in the West, others ended up in refugee camps or tried in vain to return to their own countries. The exhibition EXILE, eschews any form of historical, chronological or geographical order. The aim is to visualize the sheer number of international conflicts that have occurred since the Second World War, and the resultant masses of exiles and refugees. Similar in their fate, interchangeable in their columns, the refugees progress towards an uncertain future, uprooted, homeless, unwanted.
The world's most prestigious photographic agency was founded in 1947 by four famous photographers Elliott Erwitt, Josef Koudelka, Steve McCurry, and Martin Parr.
KYOTOGRAPHIE presents an interactive exhibition − visitors may pick up and change positions of the photographs, presented as moveable objects.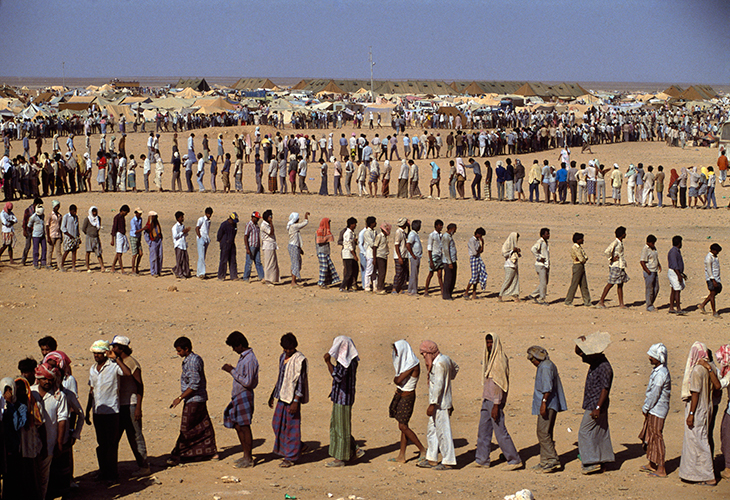 Chris Steele-Perkins, Refugees in the desert. The Sha-alaan One camp, is the worst camp.They have orderly food lines with thousands of refugees waiting calmly for food distribution from the "Charitas" charity organization. Jordan, 1990 © Chris Steele-Perkins / Magnum Photos
Mumeisha
363 Rokkaku-cho, Rokkaku-sagaru, Shinmachi-dori, Nakagyo-ku, Kyoto, 604-8212
Subway Karasuma Line "Shijo" station 8 min on foot from exit 22, 24
OPEN:10:00-18:00
CLOSED:Thursday(5/5 Open)
¥600/ Student ¥400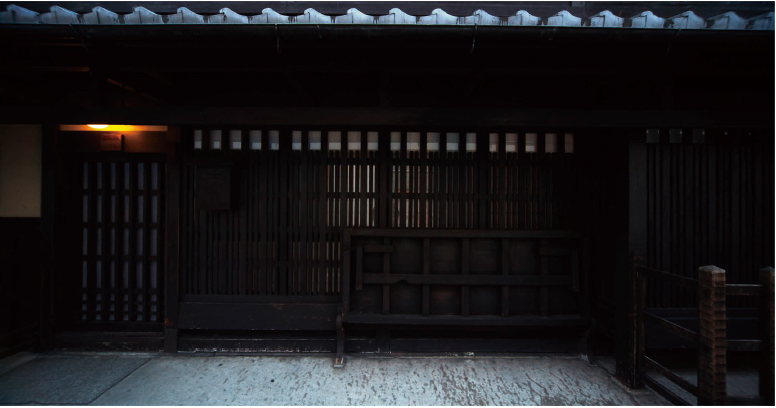 © 2014 Naoyuki Ogino